Hieyoon Kim. University of California Press.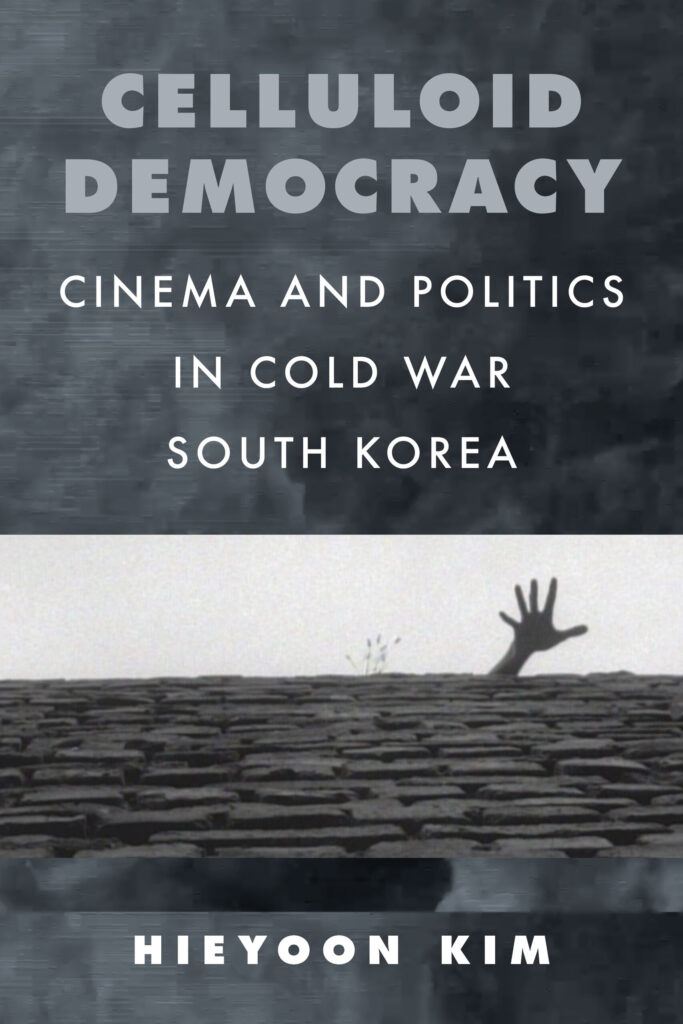 Celluloid Democracy tells the story of the Korean filmmakers, distributors, and exhibitors who reshaped cinema in radically empowering ways through the decades of authoritarian rule that followed Korea's liberation from Japanese occupation. Employing tactics that ranged from representing the dispossessed on the screen to redistributing state-controlled resources through bootlegging, these film workers explored ideas and practices that simultaneously challenged repressive rule and pushed the limits of the cinematic medium. Drawing on archival research, film analysis, and interviews, Hieyoon Kim examines how their work foregrounds a utopian vision of democracy where the ruled represent themselves and access resources free from state suppression. The first book to offer a history of film activism in post-1945 South Korea, Celluloid Democracy shows how Korean film workers during the Cold War reclaimed cinema as an ecology in which democratic discourses and practices could flourish.
Hieyoon Kim is a scholar of dissident culture and media with a focus on Korea. She teaches in the Department of Asian Languages and Cultures at the University of Wisconsin–Madison.
More here